CURRENT EXHIBITION

NEW YOU
5 JUNE TILL 15 SEPT 2021
Albert Cuypstraat 38
The "New You" exhibition is centered on the idea of resetting your life after the COVID-19 crisis. Who are you now? What was your breakthrough moment? What is your new beginning? It all starts with you.
Nine local Amsterdam artists dive into these questions with their work on display in the Sir Art Studio. Artists Antoine, Alljan and Deyrinio take you on a journey of sustainability. They explore the ongoing life of a piece of fabric, transforming pieces into whole new artforms. Aron asks you to examine yourself through the abstract profiles of anonymous individuals. Daan uses fine drawing to explore the divinity of mind, body and soul selfcare. Corine and Esmay make the connection between your inner you, the new you and how society will capture the new you.
On Saturdays, you can pick up your Hanging Petals dried flower arrangement at the Studio, available for pre-order starting at €25. In the spirit of the exhibition, the flowers had former lives and continue on in their new lives. The beautiful bouquets remind you to celebrate and be kind to the new you.
VISIT US ON SATURDAYS FROM 13:00-17:00H, NO RSVP NEEDED
Aron Kroes
Aron mainly focuses on painting–exploring the boundaries of the figurative through an abstract lens. Aron's paintings often have a chaotic character with unexpected beauty sprinkled throughout. Although his works can always be traced back to the basic forms of a portrait, the abstraction takes the viewer into a world which balances expressive shapes and a rich color palette.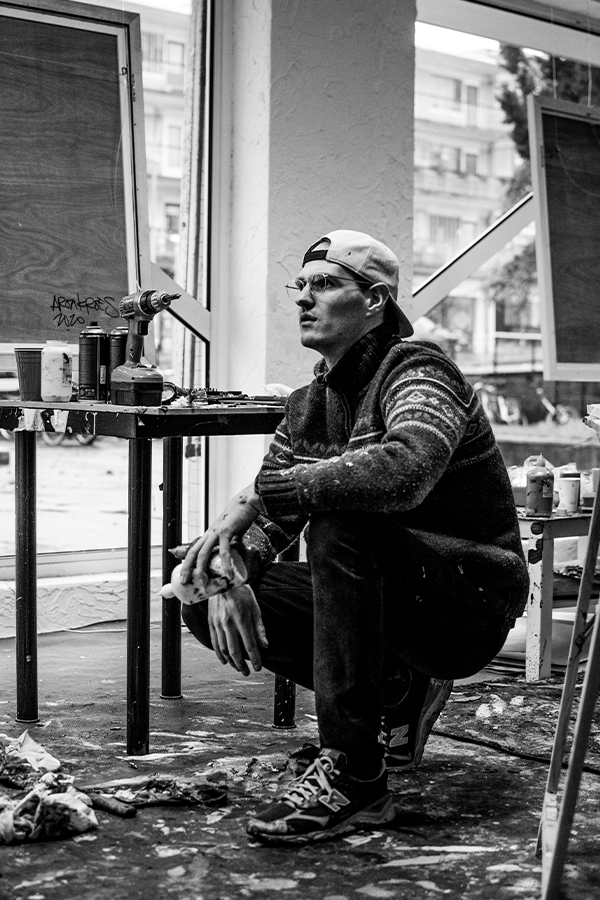 Antoine Peters
Taking inspiration from his years of experience on the catwalk, Antoine's work blends fashion, art and architecture. Playing with perception is an important theme in Peters' work and it's his belief that the space around a garment is just as important as the clothing itself. Clothing is warped, stretched, repeated, cropped and reconfigured in many ways, surprising the spectator with a surrealistic and tactile perspective. He wants to break through the traditional relationship between person and garment to disrupt the ratio and directly address the feeling. Aiming to elicit a change of perspective on the everyday, the world and ourselves.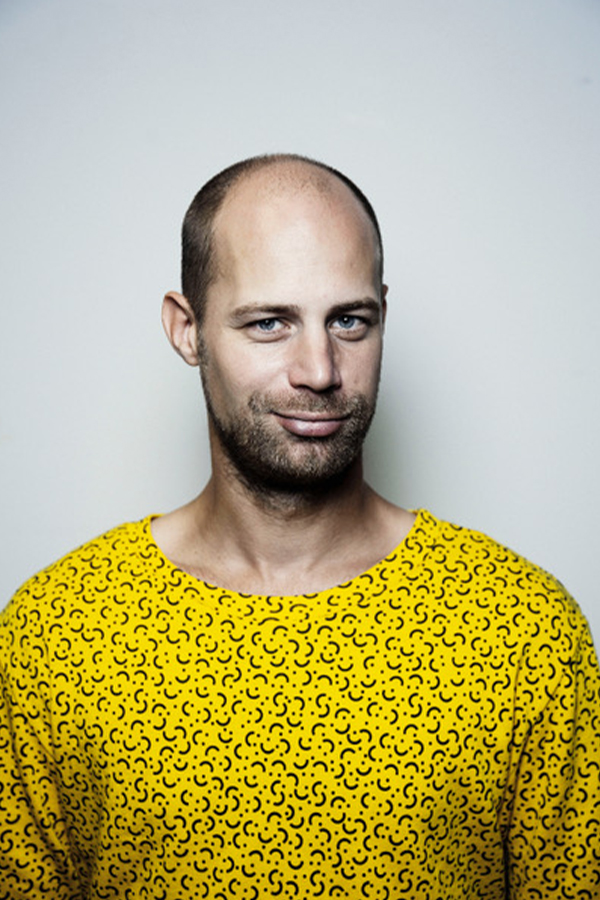 Daan Noppen
Daan is an international multifaceted artist who is equally comfortable drawing, painting, producing videos, composing music and taking photographs. He is best known for his realistic, larger than life drawings of heads and bodies. Physics and its relation to our emotions play a major part in his work. Rather than creating something 'scientific', Daan reveals a visual world full of hidden layers of desire, pain and an anguish cry for love.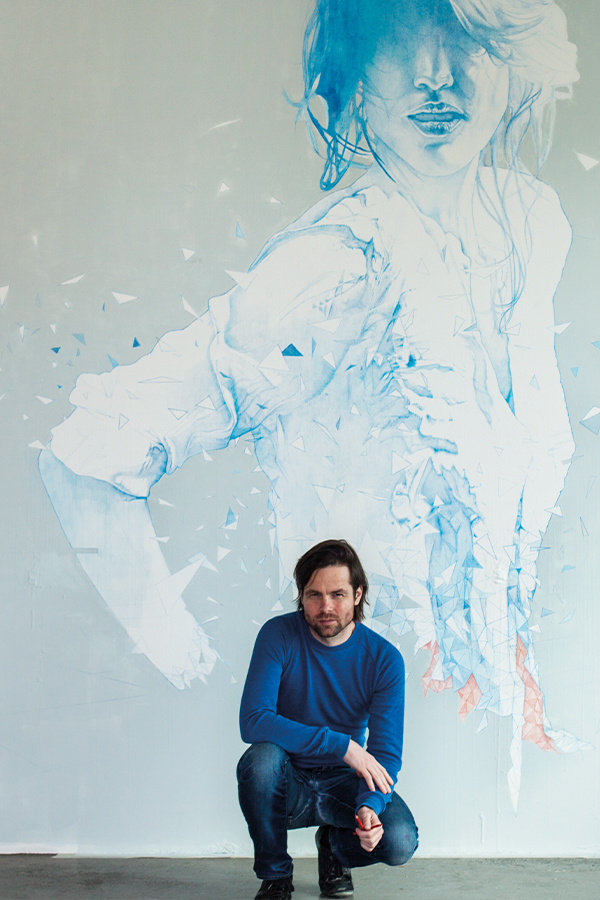 Corine van Voorbergen X Esmay Wagemans
An intuitive artist with an organic painting style, she believes that art and interior design should complement each other. Corine manipulates the mediums she uses, while allowing them to move freely. She constructs her artworks using layers of different mediums including acrylic paint, natural pigment powder and ink. She finishes each work with a thin layer of epoxy, which reflects the surroundings back to the beholder, stimulating them to reflect on what they see and, more importantly, what they feel.
Esmay is a science fiction artist who sees humans as creatures of social reality as well as creatures of fiction. She reflects on the digitization and technologization of society by providing a feminine point of view on what these developments mean for the future human body. By focusing on and exploring the process of material, she is forever in search of creating new human shapes.
Hanging Petals, Matt X Romain
Matt and Romain created Hanging Petals to make flower arrangements from upcycled flowers. Their goal is to be eco-friendly, sustainable and to create something long lasting and out the box. Matt studied philosophy and literature in New York, and while books and theater have been his intellectual harbor, moving to Amsterdam opened him to new ideas of business and creating as well as participating in communities of artists. Romain studied Pastry in France, where he believes he was able to channel a lot of his creativity, and is now studying photography in Amsterdam.
"Each flower has their own story to tell and will always be different."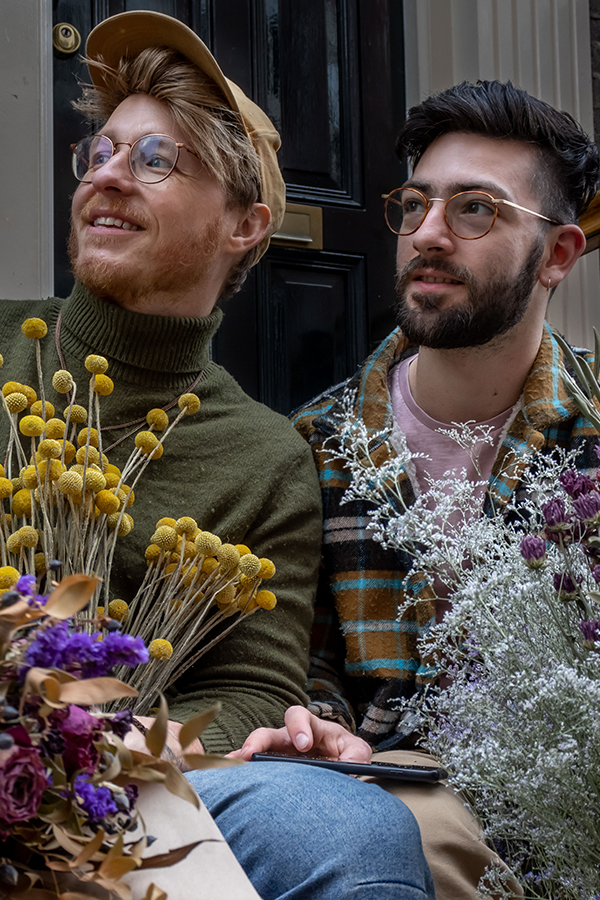 Alljan Moehamad X Deyrinio Fraenk
The two 'RESERVEBOYS' are focused on bringing old stock fabrics, used materials and vintage garments back to life. Redesigning and reinventing a combination of old and new blended in a unique garment with strong Japanese references.
"Some say its sustainable and organic, we simply say: Atelier Reservé gives an authentic touch that naturally occurs as a result of day to day wear and tear."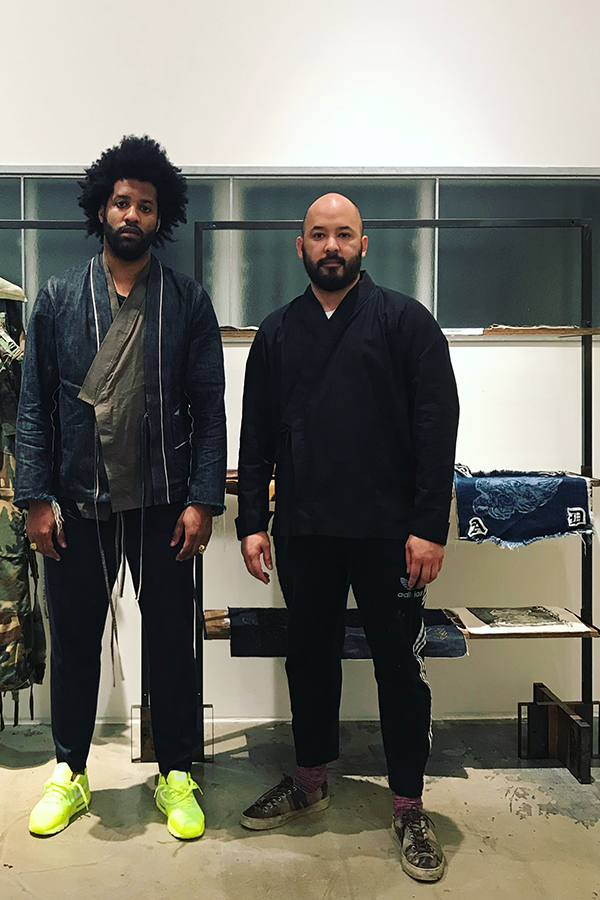 Silence to Society
Explore and purchase art from our previous cycle
powered by X BANK Amsterdam