After their private room party at Barcelona's Sir Victor, DJs Marvin & Guy made us a playlist of their set and answered a few questions for us about the city's music scene.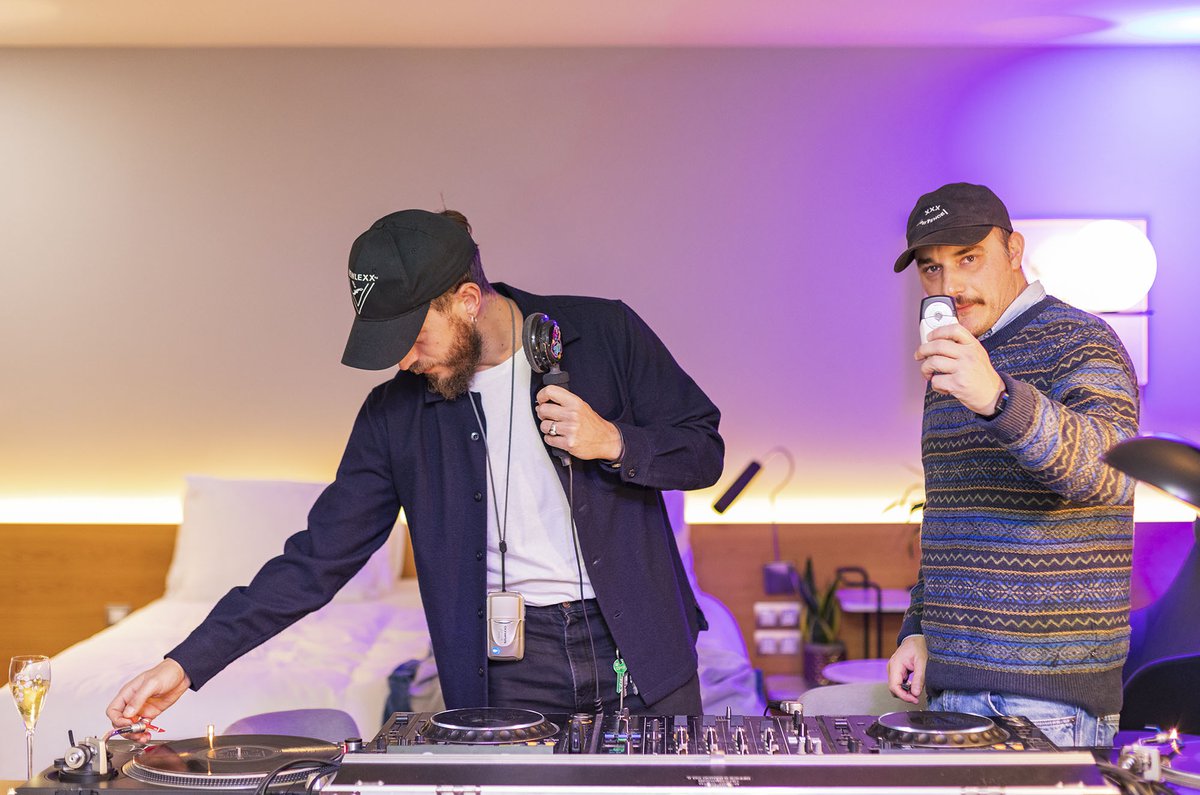 What's your favorite spot in Barcelona for a night out?
There are few places we love to go when we are together in Barcelona. Bar Brutal for a good glass of natural wine and, if you like fresh fish, you can't miss Mari y Rufo in the Born. You can also enjoy a good cocktail at Paradiso.
What's so special about the music scene in Barcelona?
You can breathe music and art everywhere. There are many artists who decided to live in Barcelona for this and for the good weather. Such an inspiring city.
What are the best music festivals in Spain?
Sonar and Primavera are the most famous and can be obvious but one of the most magical festivals is BBK in Bilbao.
Stay tuned to our events calendar for more dance parties at all of our hotels, located in Amsterdam, Barcelona, Berlin, Ibiza and Hamburg.