Amsterdam's Sir Albert got a gorgeous makeover thanks to artist Adele Renault! Using a four-story lift, Renault independently hand-painted a giant mural of a grey heron on the black facade of the hotel and brought a fresh look to the neighborhood.
Our hotel, located in the vibrant De Pijp district, celebrates all members of the local community, even the feathered ones. Grey herons could be considered the neighborhood's mascot. They've been spotted in the area for 20 years now, and they're a regular figure at the nearby Albert Cuyp Market.
With her work, artist Adele Renault seeks to showcase ordinary city residents in bold ways, usually depicting pigeons and people. She made a special exception for our grey heron to make something authentic to our neighborhood.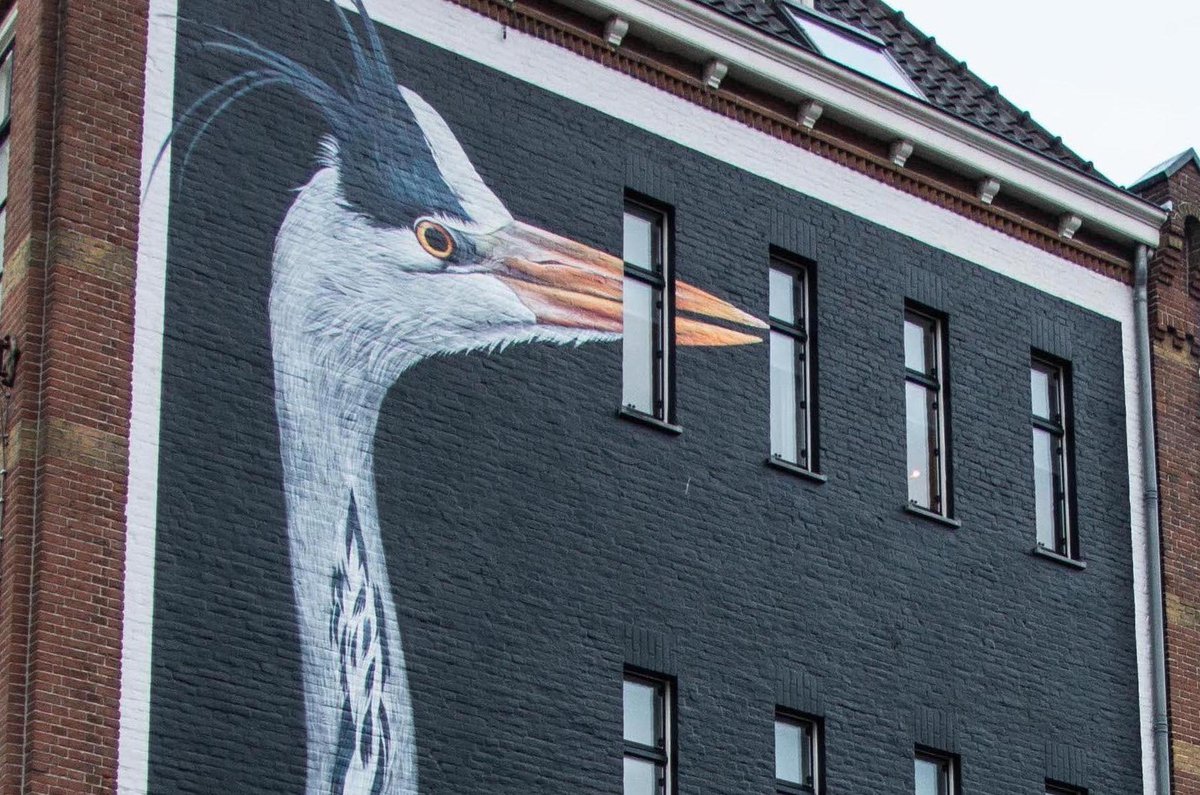 Renault (born 1988) was raised on a farm in the Belgian Ardennes and graduated from the Academie Royale des Beaux Arts in Brussels. After moving to the Netherlands in 2009, Adele established herself in the artistic community, founding the Unruly Gallery together with artist Niels Shoe Meulman. With Amsterdam as her pied-à-terre, Adele branched out and brought her realism to a global audience.
To celebrate the new mural as well as Sir Albert's 5th anniversary, we hosted a buurtborrel (neighborhood drink) for 50 members of the local community. It was a heartfelt night filled with laughs, art appreciation and pizza from our new neighbor Toni Loco.
We are so excited to collaborate with this talented artist, and we hope you enjoy!