We had a chat with Jose, a founder of one of our favorite Barcelona spots in our neighborhood, to get to know more about what makes the food specialist so special.
About a 25-minute walk from Barcelona's Sir Victor, you'll find one of our favorite gems in the city: Tierra Trágame. This warehouse, sometimes tasting room and store, distributes specialty, exceptional food products sourced from all over Spain, a lot of which you can't find for sale anywhere else. It's become a pillar of the local community; our very own Rooftop at Sir Victor depends on Tierra Trágame for their exceptional vegetables, oils, salts, vinegars, canned goods and more to create their incredible dishes and drinks.
Get to know more about Tierra Trágame from our conversation with one of the founders, Jose.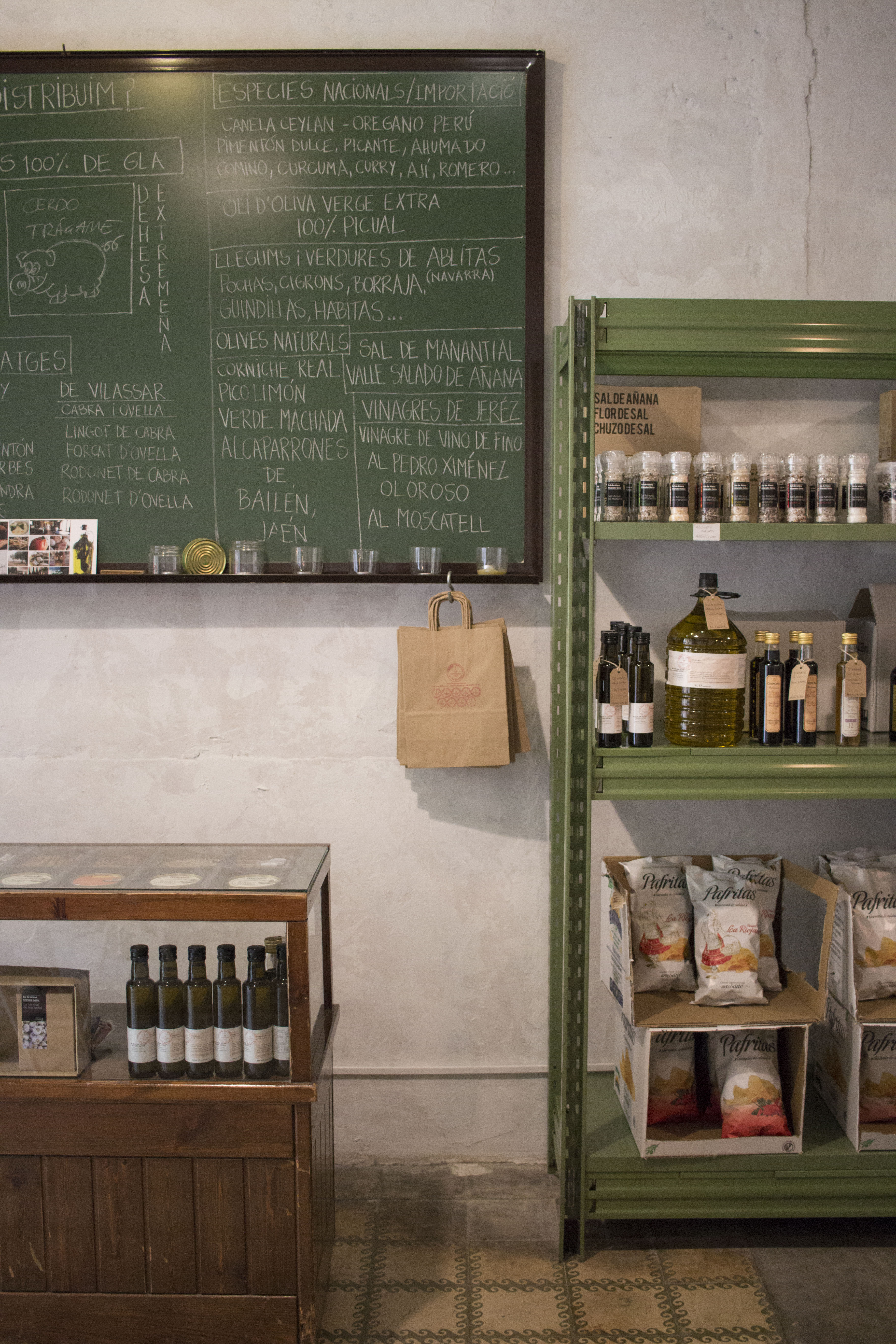 What's the story behind your shop? How did it get started?
The story behind our shop begins in New York City, where we started our business. We were living there, and we realized there was a lack of Spanish products, such as extra virgin olive oil. When then decided to start importing fine foods from Spain and distribute them to the best hotels and restaurants. After two years, we decided to move back to Spain (we still distribute in NYC) as we wanted to work with much more products than we could in the US. We grew very fast, and we opened up our warehouse in downtown Barcelona, which is when we started to add more products to our portfolio and work with the best hotels and restaurants of the city.
Tierra Trágame sells specialty products from the Catalan region and greater Spain. What's one of your favorite products?
Tierra Trágame works with products from all over Spain. It's true that for fresh products, we always choose producers who are within 100 kilometers from us. For the rest, we seek good-quality products from each region of Spain, trying to bring to our clients a "food map" of our country. One of our favorite products is the beautiful canned seafood from a very artisanal producer in Galicia. We also love our unpasteurized olives—they're very fresh and made from a small producer in Andalucía. Before selling any new product, we like to visit the producer to understand how the product is made and get to know the people behind it.
What's your favorite part about your shop?
Our shop is actually a warehouse, but that doesn't mean it's closed to the public. Our warehouse is open daily for our neighbors, who come here to get their groceries, sample wine, pick up fresh olives and more. It is also open to all chefs that are willing to know more about Tierra Trágame, and they actually come more and more looking for new products. Every Friday night and Saturday during lunchtime, we dim the lights and play beautiful music and open up the warehouse for tastings to everyone who wants to sample any product we work with.
You are so connected to the neighborhood and community. How would you describe what makes both so special?
We love sharing because food is sharing (just think about tapas, little bites to share). That's why we like to be very close to all our clients and give them personal recommendations. Same with the chefs—we try to work hand in hand and get involved with every menu of each season. Our philosophy is based in quality and getting to know the product and the story behind. We're always in touch with our clients and chefs. We listen to their suggestions so we can discover new products. We're trying to learn every day!