We caught up with Berlin artist Billie Clarken at Sir Savigny to talk celebs, sculpture and the state of contemporary art.
Interview by Harriet Shepherd, in partnership with INDIE Magazine

She may be only 22, but LA-born, Berlin-based photographer-turned-sculptor Billie Clarken is already going places. Her genre-defying artworks toy with the notion of 'the image' in 3D space and pose an acute commentary on consumer culture and the cult of celebrity through conceptual works that feature Disney-era Miley and leaked nudes of Jennifer Lawrence. Last night, in collaboration with INDIE, Berlin's Sir Savigny played host to an exclusive exhibition by the artist to kick off Gallery Weekend.

The show marked the first time Clarken has ever shown her taxidermy works publicly, alongside a recent experimentation with foam and smuggled bear traps. Food and drink came courtesy of The Butcher and Our Berlin, while the hotel provided the perfect backdrop for Clarken's new works (and one she's managed to haul over from her Los Angeles studio). "There is an obvious evolution happening in my practice that feels more poetic, and more focused on social phenomenon since moving to Berlin," Clarken tells INDIE. "I believe it's a result of viewing the heaviness of Western Capitalism from a city that it so dramatically divided."

In light of her first solo exhibition in Berlin, we caught up with Clarken at Sir Savigny to talk celebs, sculpture and the state of contemporary art.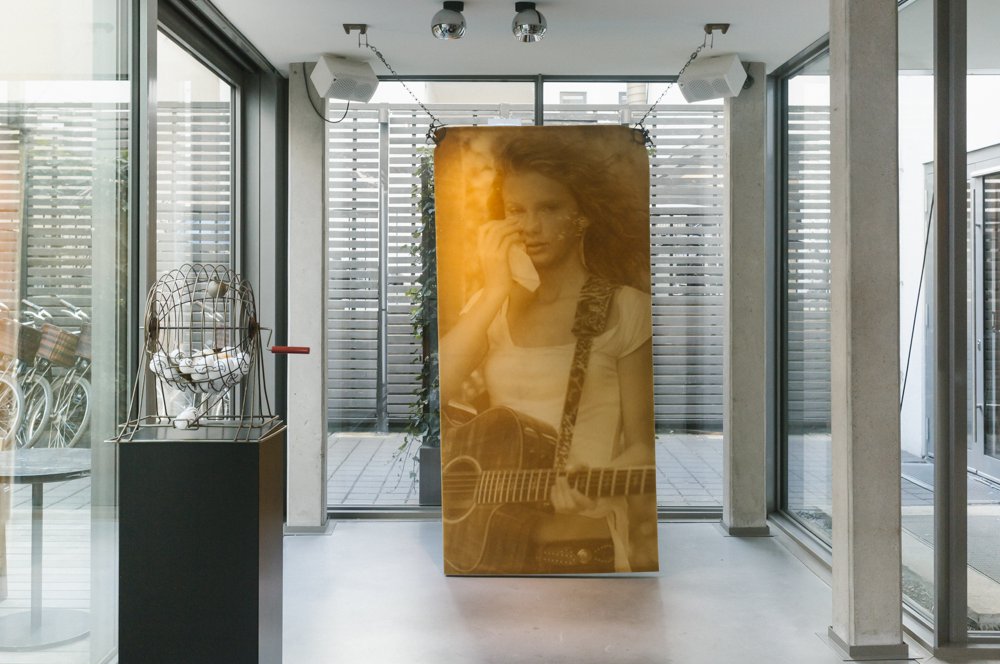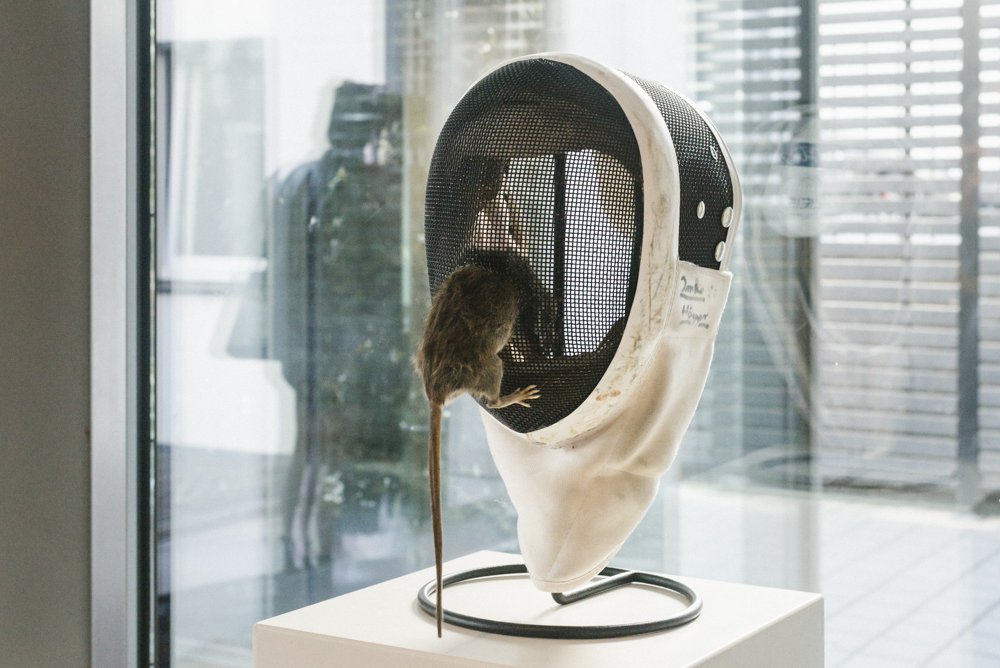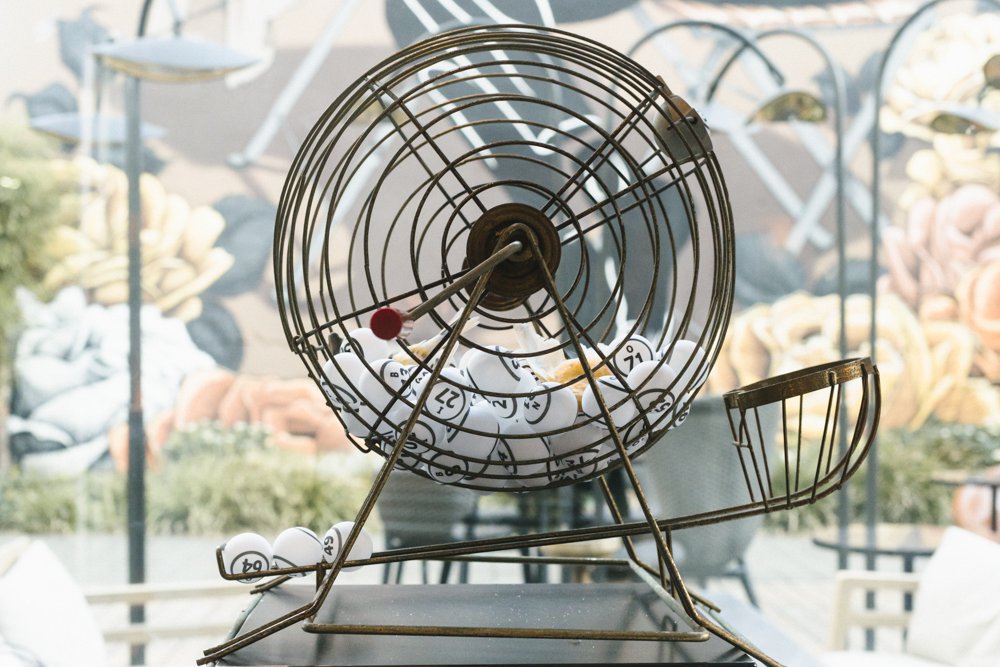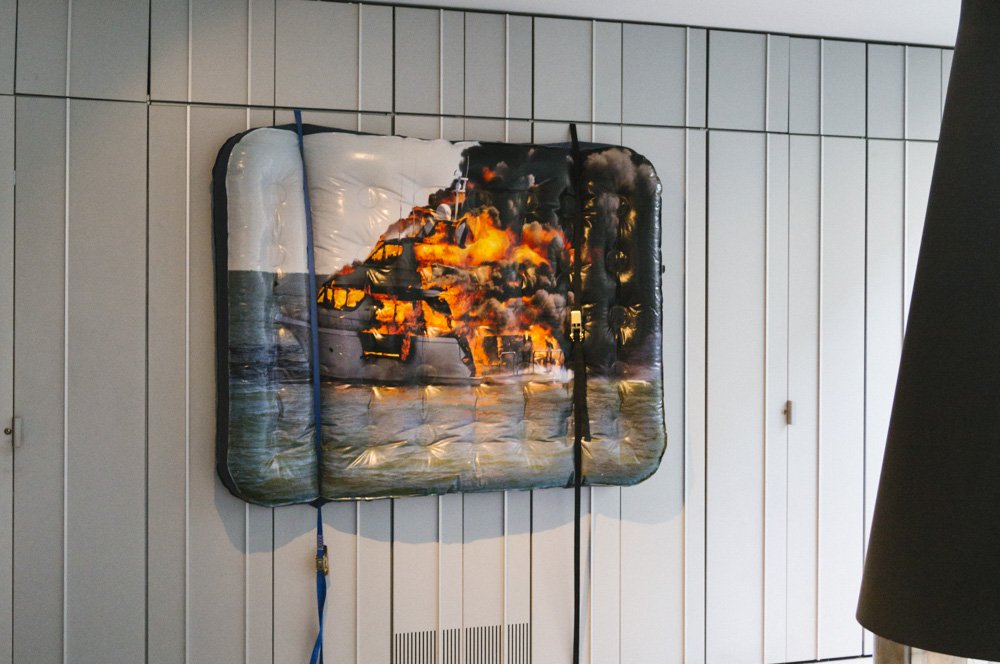 What's your background—how did you first get into art, and the process of creating? What was the first medium you really became infatuated with?
I'm happy it makes sense now, but believe it or not I actually pursued a career in fashion design and photography. I wanted to go to FIDM like Lauren Conrad! My break out moment was during a time I was photographing a lot of surreal still lifes using fashion objects, meat and various body parts resembling plastic. A few images of mine became extremely popular online—one specifically blowing up out of proportion, embodying everything that is the fad identity cycle today. There were so many copies—low res, recolored versions of my original photo—that I started to appropriate photographs myself, in order to better understand the lifespan of an image. Whether it's a TV personality, a hacked photo, an advertisement taken out of context or a diluted meme. To me, the transformation of an identity when associated with specific key objects is fashion; personality as fashion. And like a runway presentation trickling its way down through department stores, it will be knocked off, eventually taking its final form as a compressed, recyclable cube at a Goodwill in Virginia.
When combining photography and sculpture, does the image or the material come first?
Photography definitely takes priority in my work. Sculptural objects and installations are mostly just vessels for me to communicate my ongoing investigation with ideologies of 'the image'. The first time I used foam was because I wanted to create a more interesting dialogue when the subject is stolen, or borrowed in my case. There was this huge iCloud hack—the first ever, and tons of celebrity nudes were leaked online. It was called 'The Fappening'. I chose to print an image of Jennifer Lawrence on a massive piece of insulation foam in order to focus on the conflict of objectification in contemporary culture. Polyurethane can never truly break down, so in my efforts to "return" Jennifer to the Cloud by sneaking onto the Apple iData Centre property and burying her, I realized the potential of foam as an amazing medium to discuss the immortality of the digital, and toxicity of hyperreality.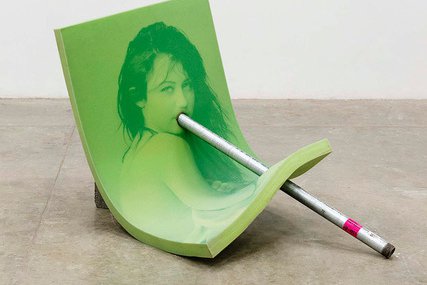 Speaking of Jennifer Lawrence, how does celebrity culture influence your work? Miley Cyrus is also one of your subjects.
Growing up in Virginia put celebrity culture and the simulation that is Los Angeles under a tabloid-cluttered magnifying glass. I was raised during the birth of reality television and digital paparazzi. There was an influx of purchasable self in consumer culture, making the authenticity of a person or object more questionable. I often think back to lusting after luxury objects like the girls in Sofia Coppola's "Bling Ring." Some girls in my school had all gone to New York for a class trip and came back with matching Tiffany necklaces, Lacoste polos and Coach bags (peak Paris Hilton era). Homogeneity had managed to exclude me until I obtained these things. After convincing my parents to buy into my need to maintain relevance, in order to survive, I realized my classmates had all been wearing fakes from Canal Street. My first and not last blunder with the facade. This was a pivotal moment in my journey of distinguishing "truth" in media, handbags, and human relationships.
What inspires you the most?
My own contradictions with being a consumer and critic. I love juxtaposing materials that I collect in various supermarkets, flea markets and home improvement stores. Additionally, advertisements, stock imagery and meat products have always been my go-to's when formulating something visually depictive of commodity fetishism. Since I started using taxidermy in some sculptures, secondhand shops and flea markets have become vital when considering the deteriorations of the digitally and physically consumed.