Every year The Netherlands throws a legendary party for Kings Day. Each city hosts their own celebrations. But Amsterdam has traditionally been the epi-center of all the fun. Bringing all types of communities and revelers together as they move through the streets and water as one.
As part of our new City Insider series, we set out to experience the wildest celebration in Amsterdam with Osborne as our guide, the founder of Stewww, a music collective which represents local and emerging international artists and events. Stewww's legendary block parties on Kings Day not only draw the attention of the creative community but also local brands like Filling Pieces who will collaborate together this year. So grab a drink, hit the streets, and let Stewww show you how to party like a true Amsterdammer on Kings Day.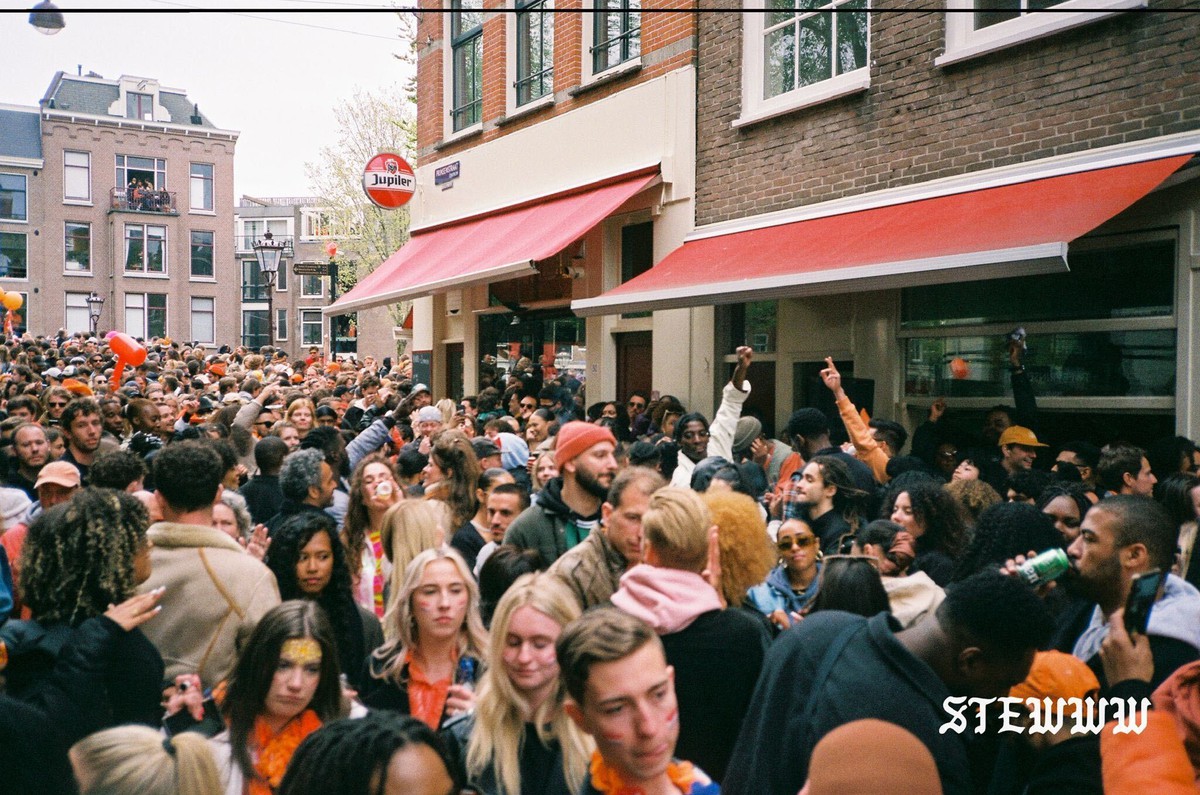 Set the scene for us on Kings Day….
So 10 years ago, Queensday (now Kingsday) in Amsterdam used to attract close to a million visitors. People from all over the world would flood the city to enjoy the large scale events which oftentimes literally made it impossible to flow through the streets - which was kind of typical of Amsterdam back in the day. A bit lawless sometimes. Everything was possible in this little city. Over the years the city has set more regulations to give the city back to the Amsterdammers and really make it about the people that live here. It's all about opening the streets, the canals and even your homes to each other and having a good time together in the city. Call it a dance between the city and the people.
If you're traveling to Amsterdam on Kings Day, where do you start?
Start the night before (Kings night) with a party on the streets or head out to a pub/club. Then, on Kingsday, start the morning with a nice breakfast at home or head to Zizou for a coffee, stock up on some beverages and snacks and then basically head towards the city center and easily flow with the tunes and the crowd. The canals are always filled with boats and all types of party-goers. To me personally it's always been about finding pockets in the city that match your vibe in terms of people and music. And that's why it's great to see local brands and people hosting block parties like ours, where we can just come together and simply have fun. There's something for everybody.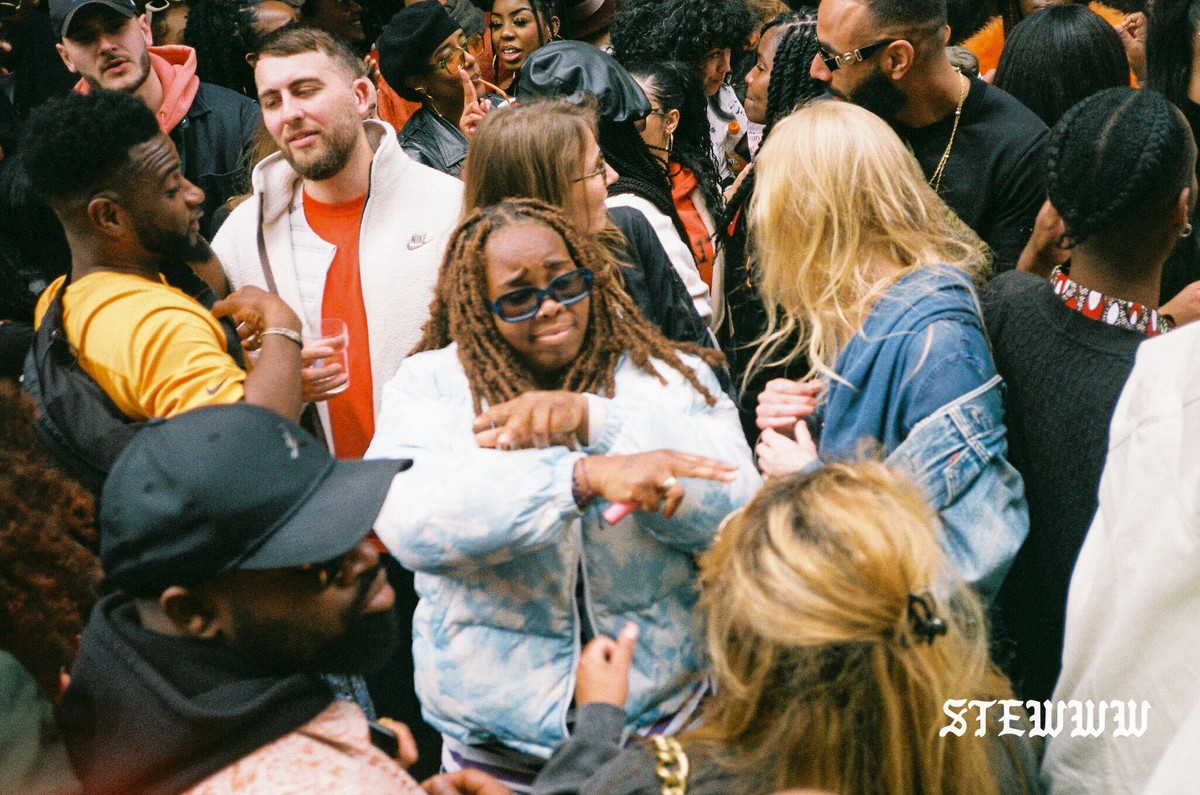 Speaking of block parties, tell us about yours with Filling Pieces.
Last year we threw a block party that absolutely clogged up the Prinsengracht & the Prinsenstraat. This year, we're hosting a party together with our friends at Filling Pieces, a local clothing brand, and we'll be having all types of people come through and looking forward to seeing all the beautiful faces come and party with us. I'd say our parties are known for drawing in a lot of people from the creative community and local brands, so we're stoked to collaborate with Filling Pieces to make this year's celebration even more epic.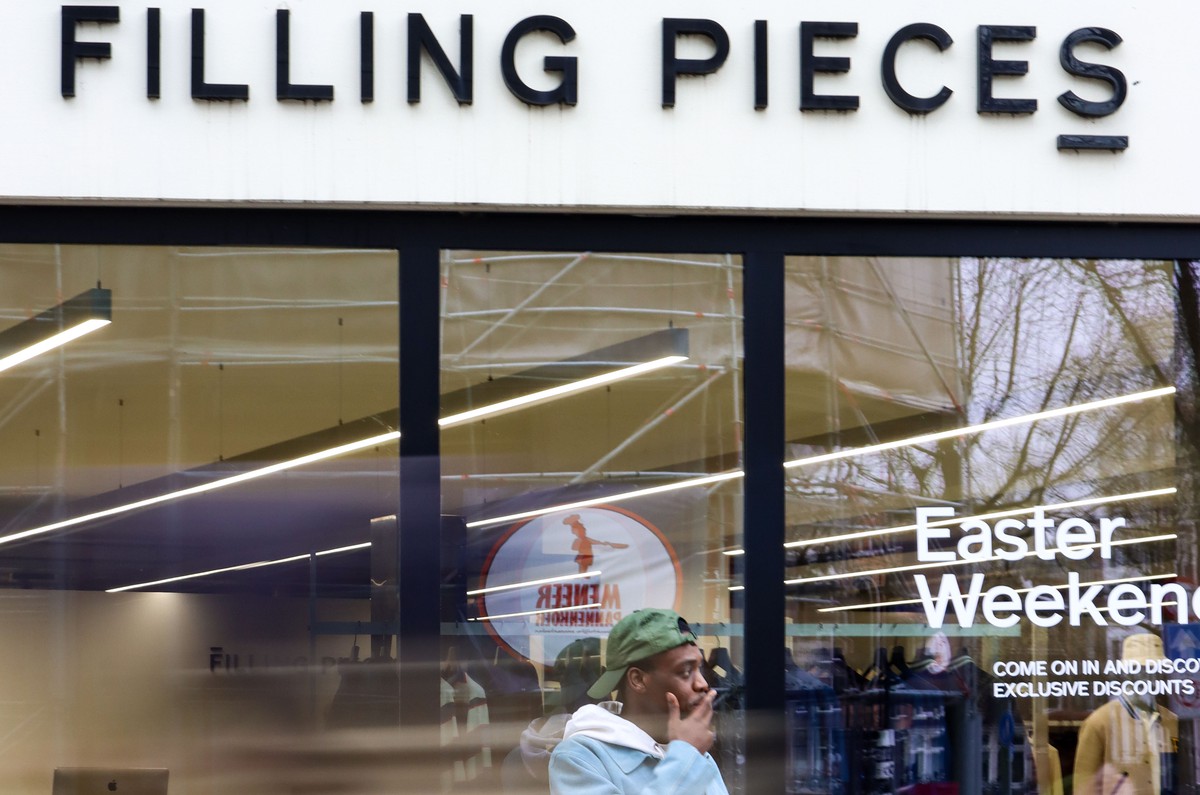 So from block parties to Stewww, tell us how you got started…
Stewww began as a small collective of people gathering in our favorite restaurant to enjoy music that at that time wasn't being played in the clubs. From there, we've grown into a connector of communities, introducing emerging artists from Africa to Europe and beyond. We're focused on keeping things simple, having fun, and tapping into our inner child to stimulate creativity. And Amsterdam's entrepreneurial spirit and openness to new ideas have helped seed the ground for Stewww to make an impact not only here, but in other countries as well.
How has Amsterdam played a role in shaping Stewww's journey?
So it always comes back to the essence of keeping it simple and having fun. I feel like as, a creative entrepreneur, being able to use the city as my playing ground to feed my inner child. We've been having a great time hosting events across different venues and spaces throughout the city. The concentration of Amsterdam also seems to nurture a high level of young creatives in various fields, and we're excited to be a part of where the city is now. And for Stewww, we want to continue connecting communities and introducing new artists to the world, while keeping things easy and fun.
Nice.
Yeah.
Visiting Amsterdam this year? Book your stay at Sir Adam or Sir Albert.