Kick-back and relax to one of these poppin' playlists by our musical pals, all DJ's from our Hide & Seek crowd. Each artist is also a friend of ours too, so we're sharing a little more on each so you can get to know the person behind the playlist.
Danny Dubb
In his own words - "I'm a musician. I write, sing and produce songs inspired by human interactions and love."
Danny's top 10 tracks:
Sade - Cherry Pie
Jazmine Sullivan - Need Somebody
Anotr - Relax My Eyes
Children of Zeus - Hard Work
Juls - Unfortunately
Boys II Men - Vibin'
Jodeci - Get On Up
Jvck James - Love In The Club
June Freedom - Fever
Danny Dubb - A4
What's he up to right now? "My new project dropping in November - this project is my second achievement as a solo artist, I've been experimenting with new sounds in addition to my R&B background - some Drum and bass, Afro house and Electronic."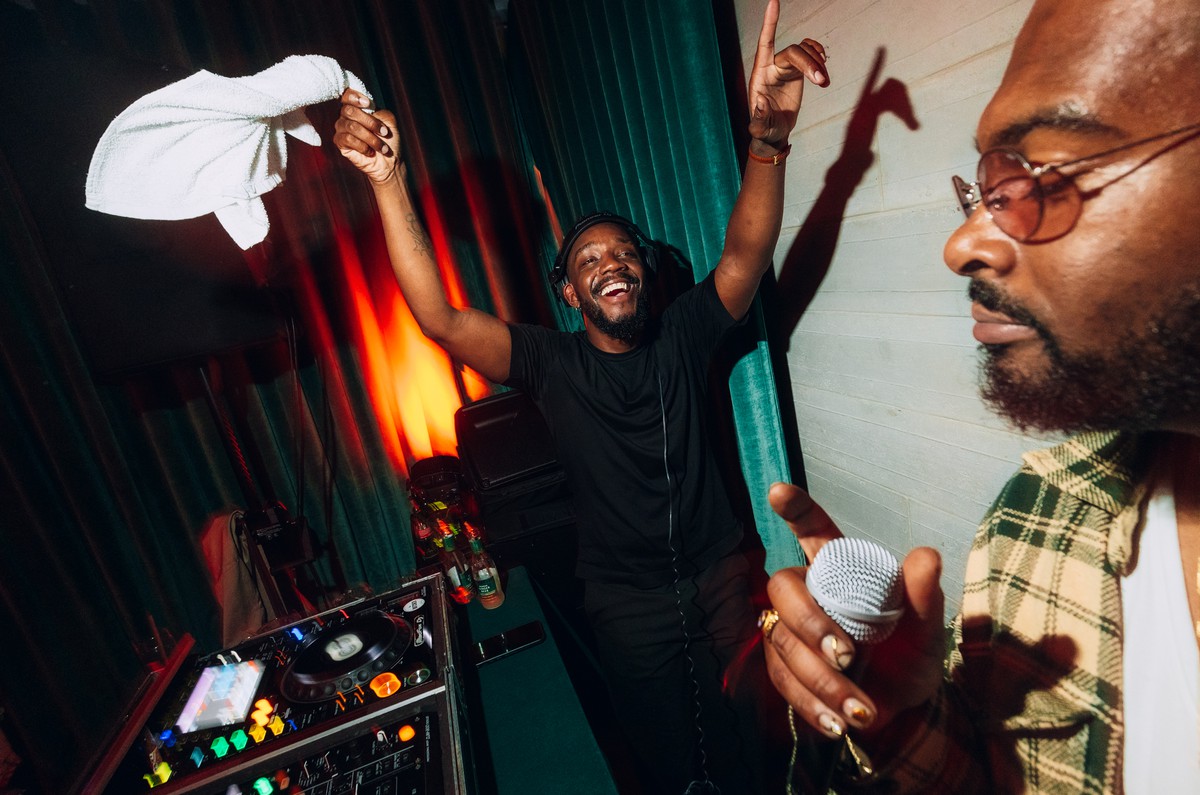 Gabriël Ercicia aka Mr Woodcole
In his own words - "I'm a Creative Strategist and DJ. What drives me most is artist exploration and creative expression. I love making and learning new things."
Mr Woodcole's top 10 tracks:
Paul Mond - Never To Late
Bastian Bell - Addicted
Wizkid - Essence ft. Tems
Trippie Redd - Take A Walk
DJU DJU - Can't Get You Out Of My Mind
Idaly - STARS
Oxlade - KU LO SA
Kaytraminé - 4EVA
Potato Head People - Baby Got Work
Paul Mond - Cajun Fries
What's he up to right now? "One thing we have been doing this year is coming together through karaoke nights, combining this with food and music. The next Doki Doki Karaoke will be at Forbidden Garden on the 8th of December where I'll also be DJing."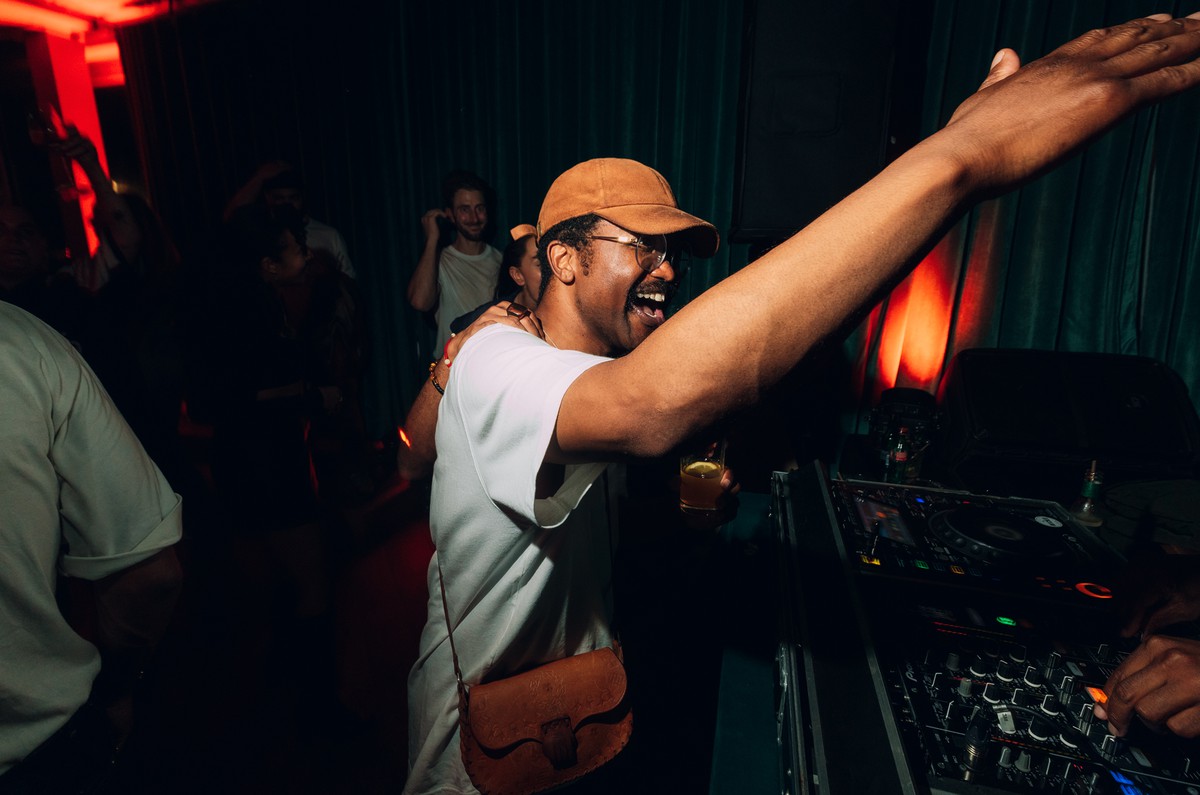 Hearnsy Herns
In his own words - "You can call me Hearns. By day I'm a trainer across running, spinning and boxing. By night a music-junkie searching for tracks to play when I DJ as well as give my audience the flowers they deserve when I M.C."
Hearnsy Herns top 10 tracks:
Wizkid - Money and Love
Bakar - Hell n Back
Kaytranada - Be careful (ft Thundercat)
AYLO - Tekkers
Chaos in the CBD - Its up to me - instrumental
Namesbliss, scruz - Iniesta Flow
Kida Kudz - National Anthem
Peven Evertt - Heat up
NxWorries, Anderson Paak, H.E.R, Knxwledge - Where I go
Ragz Originals - Ego
What's he up to right now? "I was the one on crutches at Hide & Seek - I'd torn my Achilles Tendon. It's definitely been a challenging time for me, but my focus is now on recovering and getting back to myself. I'm counting down the days to show you how much stronger and better than ever I'll be once I'm back on my feet."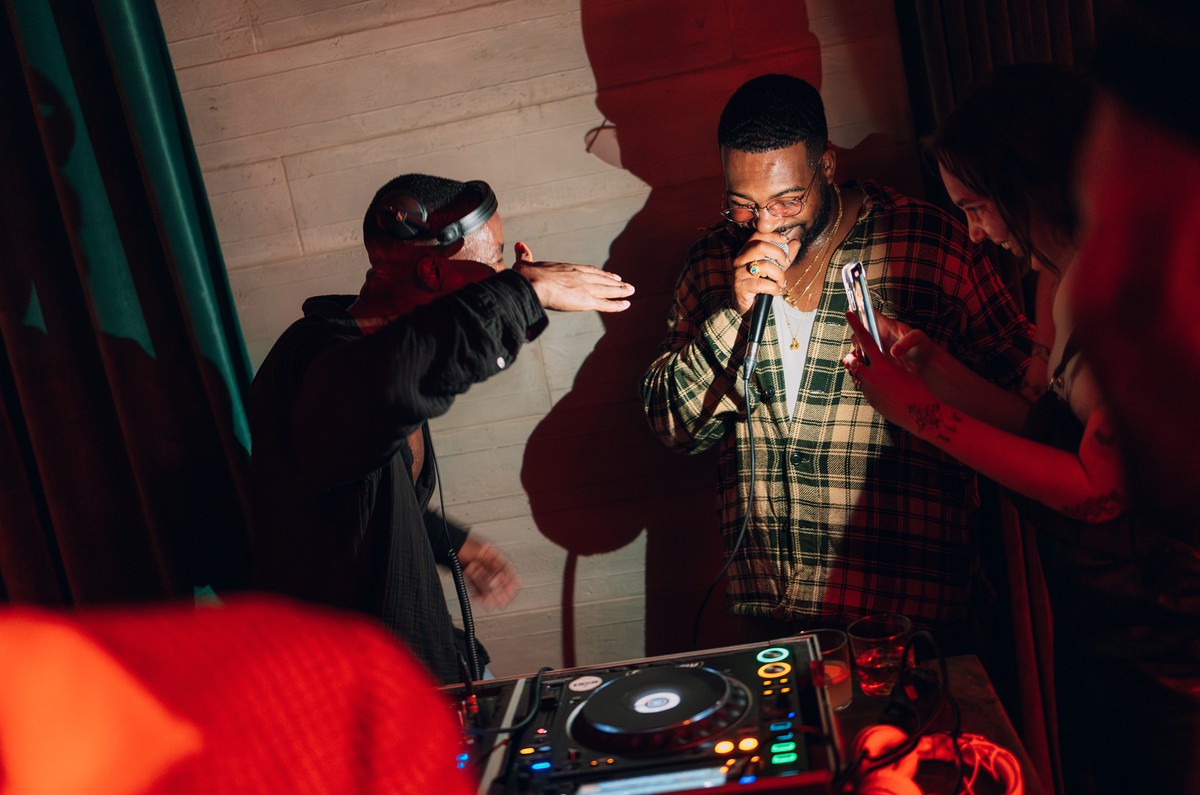 Giano Codrington aka MC KIDDWONDER
In his own words - "As well as owning my own clothing brand, I'm an event organiser, party host and I work for the clothing brand Patta too. My passion lies within the culture I grew up in. Clothing, sports, music and parties have always been a part of me. Being able to do my own thing is always inspiring."
MC Kiddwonder's top 10 tracks:
The Notorious BIG ft Method Man - The What
Missy Elliot - The Rain (Supa Dupa Fly)
Skepta - I Spy
Smino - Netflix and Dusse
Kendrick Lamar ft Drake - Poetic Justice
D'Angelo - Devil's Pie
Lauryn Hill - Ex Factor
Lil Wayne - Money On My Mind
Wizkid - No Stress
Vince Staples - When Sparks Fly
What's he up to right now? "My brand is called Demeanour, it's my full creative outlet at the moment and I'm very happy with how it's progressing. The journey has only just started so it can only get better."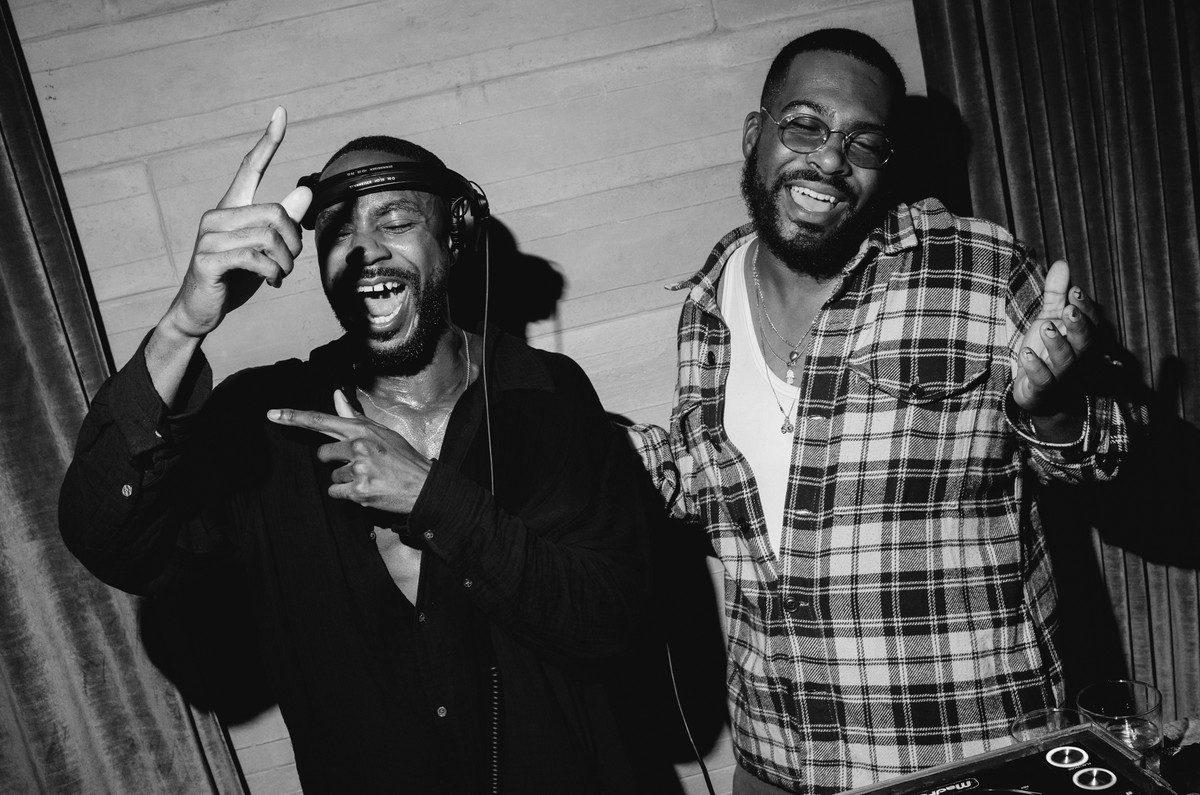 Nixon Dias
In his own words - "I'm inspired by life and culture, it makes me who I am."
Nixon Dias's top 10 tracks:
Slum village - fall in love
The Notorious B.I.G - Unbelievable 2005 remaster
Jay Z - Do it Again (put ya hands up)
Busta Rhymes - Put your hands where my eyes could see
Jay Z - Ain't no n****
SWV - I'm so into you
Outkast - Rose Parks
Sleepy Brown - I can't wait
Nas, Hit Boy - Ultra Black
Musiq Soulchild - Just Friends
What's he up to right now? "I'm working on a new event called Hip Hop Hooray! Go check it out!"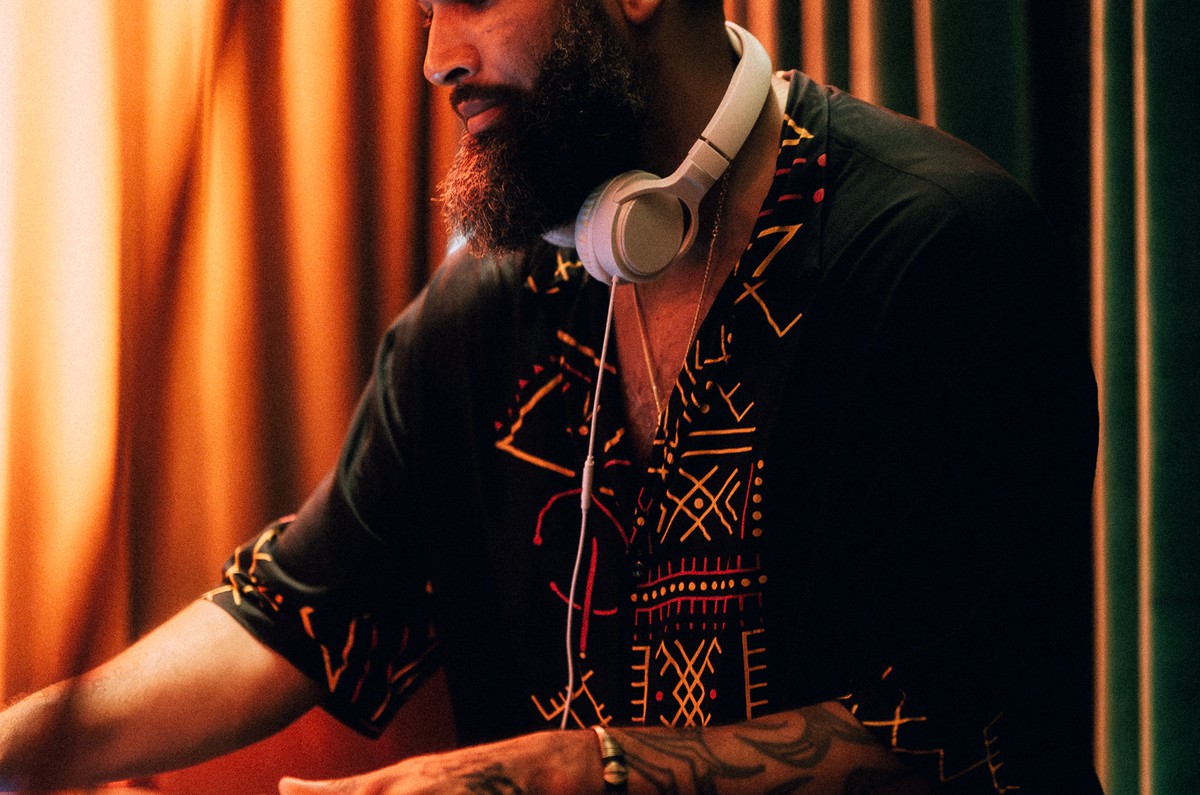 Mert Kirez aka Hayrettin
In his own words - "I'm Hayrettin Mert, I operate as a software engineer, DJ and event organiser. I'm inspired by my surroundings, the people around me and the hustle mentality I learned through hip-hop."
Hayrettin Mert's top 10 tracks:
Dave - Tequila
Sainté - Compare
Unknown T Ft Knucks - Right Hand
SamRecks - Love & Attention
Tyla - Water
Earthgang Ft spillage village - Imagine
Skiifall - 2 Charming
Brent Faiyaz - WY@
Sade - Is it a Crime
Ragz Originale Ft Sampha - Flashbacks
What's he up to right now? "For the time being I've paused doing events because I want to create some space for my mental health. But we have something cooking for December so make sure you keep an eye on @thewireworldwide to stay updated."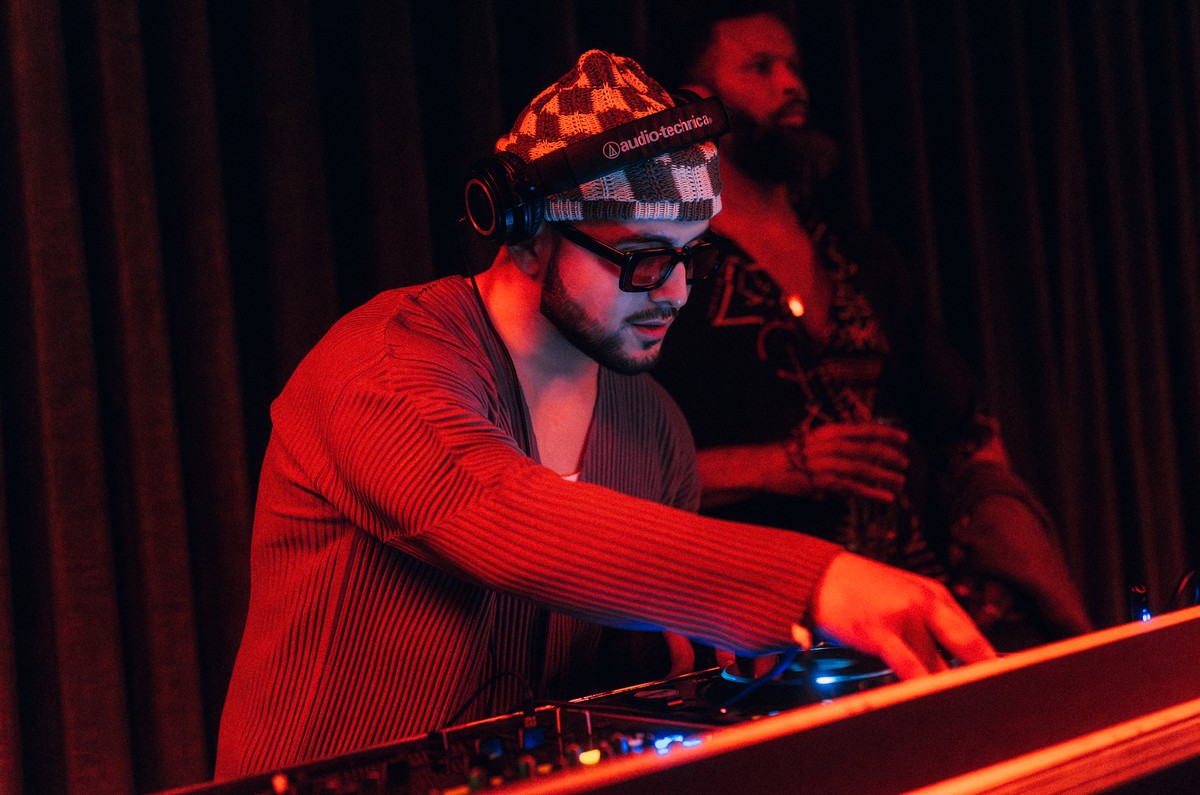 We're proudly sharing the sounds *curated and created* by our communities, see regular updates on our Spotify. Listen to the full selection, right here on Spotify and check out the next Hide & Seek party on January 31st. More details to be revealed soon, to be announced on our Instagram first.