Tadej Oblak's musical works of art at Amsterdam's Sir Adam are just as colorful as the artist himself. Get to know the story of the art and artist.
ABOUT THE ARTIST
Known for his bright colors and edgy motifs, Tadej Oblak (also known as Pop-Art by Tadej) is a young, very talented visual artist who has been living in Amsterdam since 2016, working from his studio on Spuistraat. He studied visual communications at the Academy of Fine Arts and Design in Ljubljana (Slovenia) and Academy of Fine Arts in Zagreb (Croatia). He is fascinated by "hundred face, million face expressions". Everything comes together in his portraits of local heroes and legendary icons.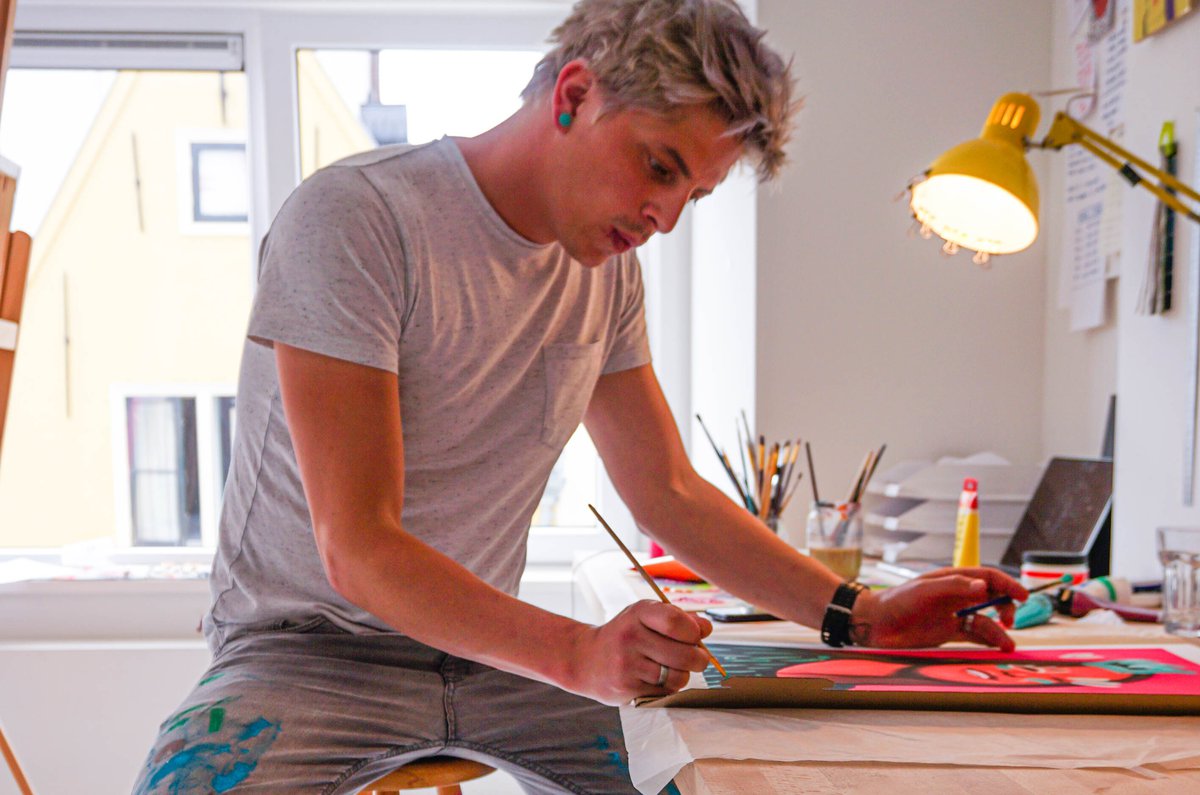 Q&A

Music is the inspiration behind Sir Adam. How does music inspire you?
I loooove music! I have my AirPods in as much as I can. :) Music gives me a new dimension, brings me in a good flow and adds extra to my creative process when going to a concert, festival or club night out. I love to feel the power of music—it unites and enables meeting new interesting and fun people. That is why I decided to have "MUSIC IS CONNECTION" as the theme of my DJ Icons exhibition. The exhibition celebrates diversity of gender, ethnicity, sexual preference and age.

How did you create these pieces?

All artworks for the DJ Icons exhibition are mixed media. All kinds of techniques are used to create something new. It varies from digital techniques and paint layers in acrylic, spray cans, oil pastels, etc. I studied at two academies of fine art (Ljubljana and Zagreb) and practiced traditional techniques (lithography, etching, live drawing and typography). Over the last five years, I mastered modern multimedia techniques (digital painting techniques and even animation). So basically I am an all-around visual artist practicing all sorts of techniques in the full spectrum visual arts.

What do you want everyone to know about your works of art?

The recurring theme in my work is that we must not take ourselves too seriously all the time and anybody should feel free to show more of their authentic selves. In the end we all can be iconic.

Any funny or interesting standout stories about any particular piece?

When working hard and late sending out the press release about the DJ Icons exhibition during Amsterdam Dance Event 2020, we accidentally mixed up the contact details of the management of Willam Djoko and Carl Cox in our Excel. Excel and visual artists are clearly not a good match.. We shared in the email some pictures from my studio with an overview of several artworks. Instantly the manager of Carl Cox replied that he is NOT the manager of William but that he LOVES the piece of Carl Cox and requested a limited print of this artwork. I shipped it to Australia, Carl Cox posed with it and shared it on his social media, not a bad outcome of an email mistake. ;)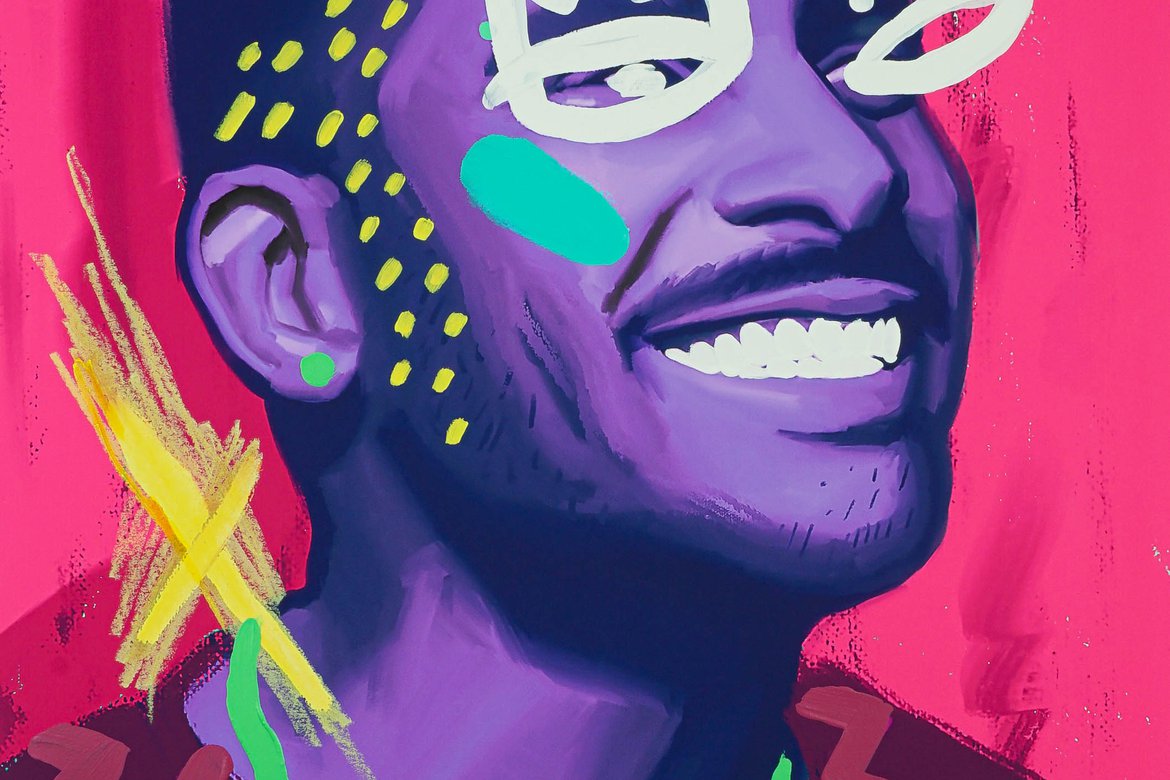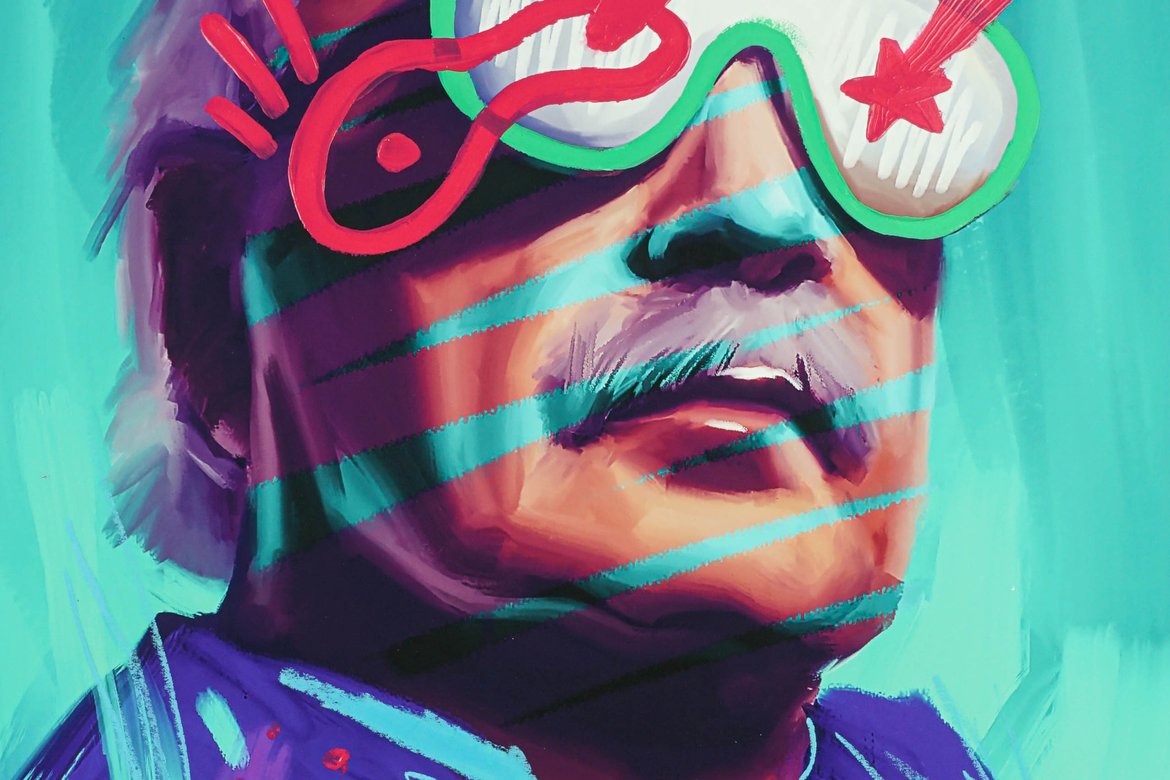 LEFT
William Djoko
The Netherlands, House
I like to give space to young talent. I know how important it is to get a bit more visibility as a young artist. Musically, clubbers are never quite sure what to expect from Djoko's performances, other than they will be on point and hugely entertaining.
RIGHT
Giorgio Moroder
Italy, Disco
Dubbed the "Father of Disco", Moroder is credited with pioneering euro disco and electronic dance music, and his work with synthesizers had a huge influence on several music genres such as Hi-NRG, Italo disco, new wave, house and techno music.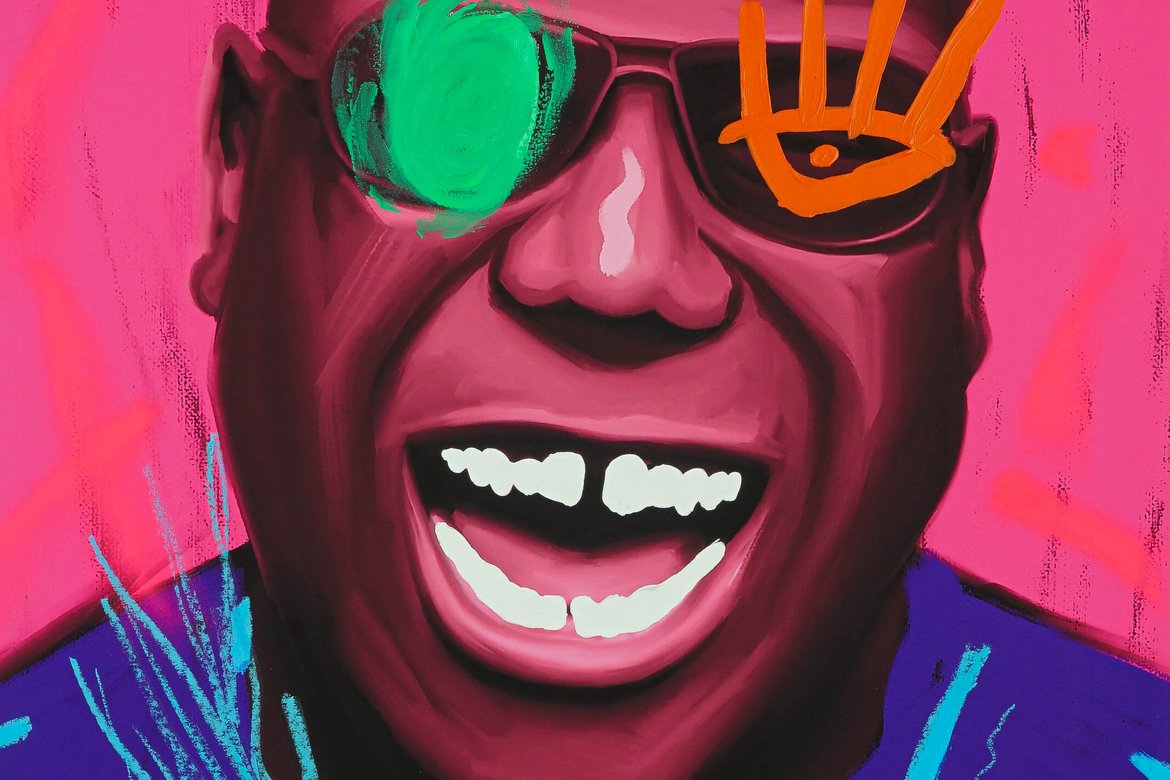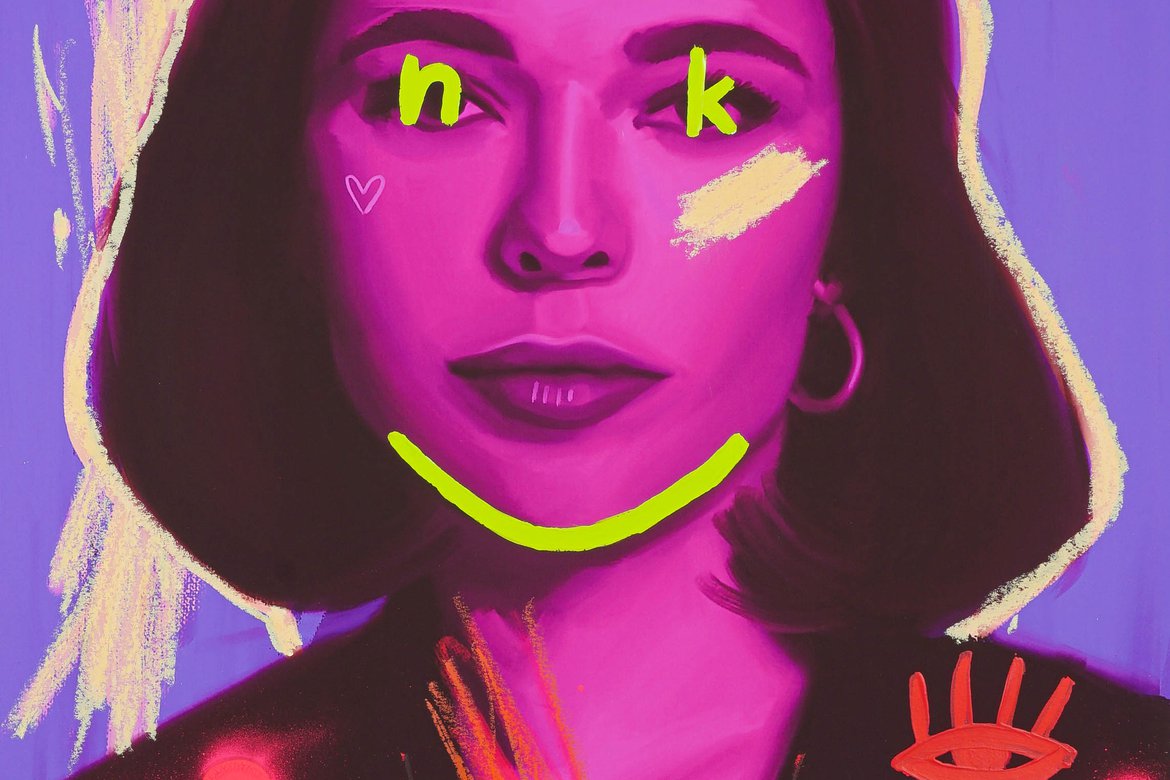 LEFT
Carl Cox
United Kingdom, House/Techno
Veteran of acid house, a champion of techno, a dance music pioneer, label owner and so called King of Ibiza. Charismatic British superstar @carlcox is all of this and much more. "It is all about respect—respect to the music, respect to the DJs, respect to the crowd and respect to each other. It's all music—music never separates people!" —Carl Cox
RIGHT
Nina Kraviz
Russia, Techno
Did you know that the Russian techno DJ Nina Kraviz studied dentistry in Moscow, so not only can she move your feet, but also your teeth! "Techno is underestimated as a genre. It's a phenomenon. It's as important as jazz".— Nina Kraviz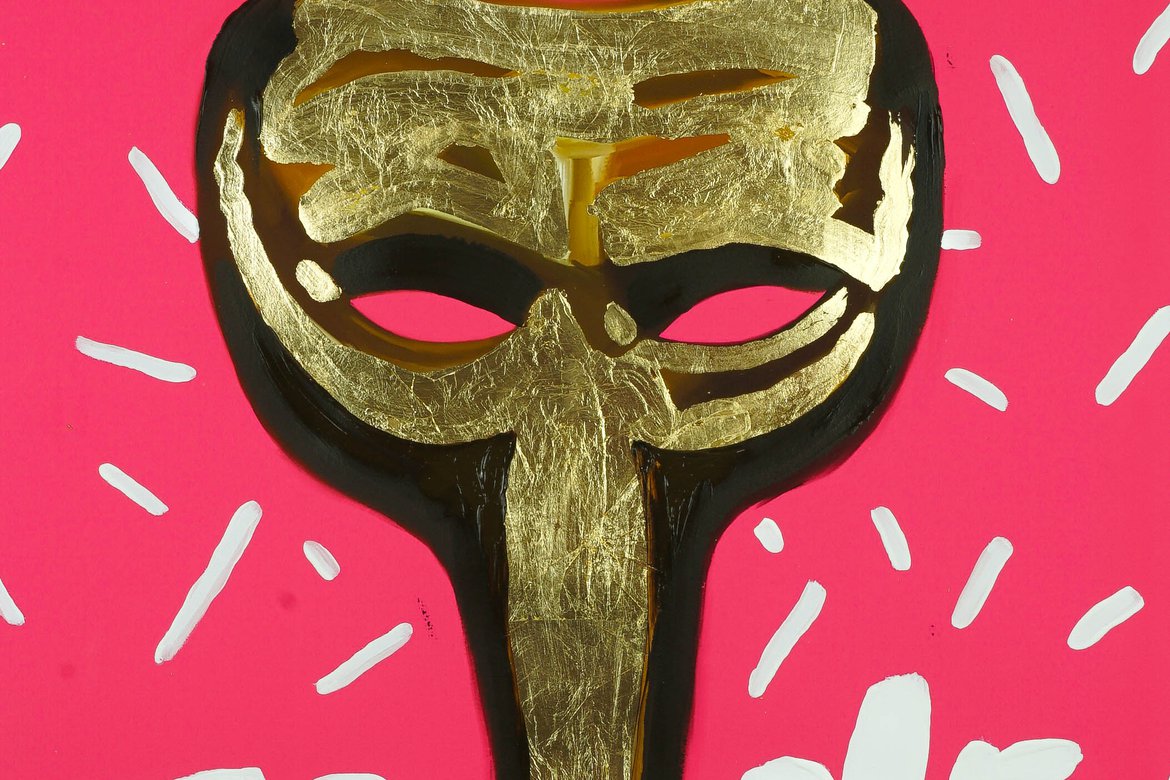 Claptone
Germany, House
A German DJ and producer duo who specialize in house and tech house genres. They are recognizable by their plague doctor-style golden mask, which serves to intrigue the public as well as keep their identity hidden. It was widely believed that Claptone is a single person, but after the public realized that Claptone performed at two venues at once, the rumor started to spread that Claptone is two or even more individuals.